Rhode Island's Trusted Landscaping Company
Now Booking For RI Landscaping Lawn Care Services For 2023! Click Here Or Call 855-745-2967 For Your Fast, Free Quote Today!
Pick one of our worry free packages below!
Only looking for one or two services? A la carte service options are also available.

*Package pricing below is based on lawns 5000 square feet or less. If your lawn is bigger than 5000 square feet, the cost may be higher.
Now Booking For RI Landscaping & Lawn Care Services For 2023!
Call 855-745-2967 For Your Fast, Free Quote Today!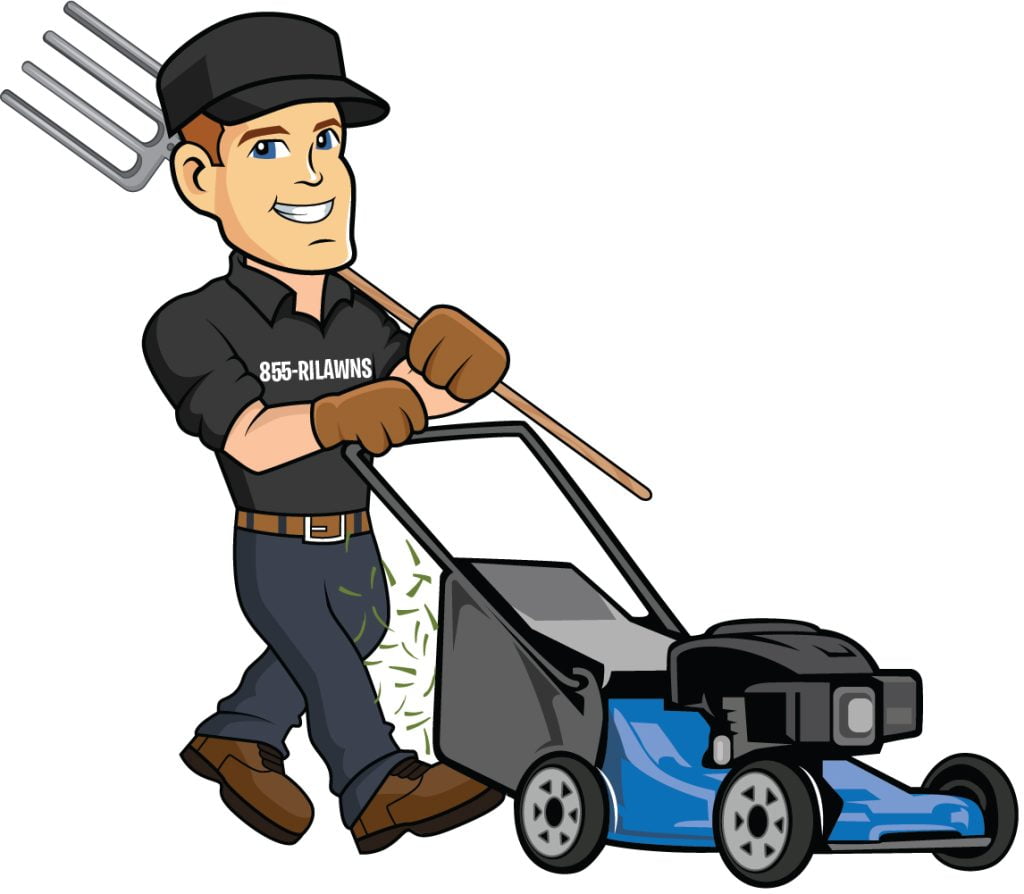 Landscapers serving all of Rhode Island
We Offer More Than Just Lawn Care Services in RI
We have a wide range of services that we can accommodate to your needs, whether it be weekly lawn maintenance or a full lawn analysis and renovation. We also can provide you with tree work, gardening, hardscaping, and landscape design services when you want to further enhance your landscaping during the warm weather months rather for your residential or commercial property
What our customers have to say…
RYAN DESISTO
Great company for all your needs! I have been using 855-RILAWNS for several years on various projects for my yard. They have always gone above and beyond to make sure the work was done to beyond satisfaction. Steve Martino and the business office is great to deal with and the crew is very meticulous in doing a great job!
LESLIE ANN ASHING
Really pleased with 855-RILawns. A wide range of services offered; prompt quotes. Crew pays attention to yard details and follows through on timely completion. Great communication – phone, text, email, online website. Highly recommend.
MIKE T
Been using the service for about a year now and I've had 0 issues. Steve has been great.
GAY DION
Steve Martino was extremely helpful in assessing the work necessary to repair our lawn. He completed the work on time as discussed. He is pleasant and pleasurable to work with. We will definitely call Steve in the future when we need his services!
CHRIS L
855RILawns does outstanding work I just had them install new plant beds and overseed my grass. From my first interaction with Steve their sales manager he made the process seemless he knew exactly what was needed was efficient in the estimate process and scheduling of my project. The estimate was more than fair price wise and the work was excellent. I will continue to use 855RILawns for my future lawn care needs.

KATIE PAIVA
They did excellent work cleaning out my gutters and downspout drains. I appreciate the good communication and quick response that Steve has with his customers! Thank you.
DENNIS FERNANDES
Steve kept me updated about project
RI Landscaper For More Than 20 Years
We've been providing landscaping services such as lawn care, landscape design, expert gardening and much more to our Rhode Island clients for more than 20 years. This means, that we have over two decades of experience landscaping in RI, as well as a dedicated team of skilled and experienced lawn care experts to help with the outdoor beauty of your home or commercial business.

Please feel free to browse our site, send us a message or call us at 1-401-440-4232 and we will promptly get back to you.

It all started when the founder, Justin, was asked to cut his next door neighbor's property with a push-type reel mower. Graduating from that to dragging a push mower to nearby houses, 855-RILAWNS was officially born in 2001 as A Cut Above Lawn Mowing Services. Justin was in his Sophomore year in high school and at this time, he didn't even have a license, so had to rely on riding in his friend's truck with a push mower in the back.