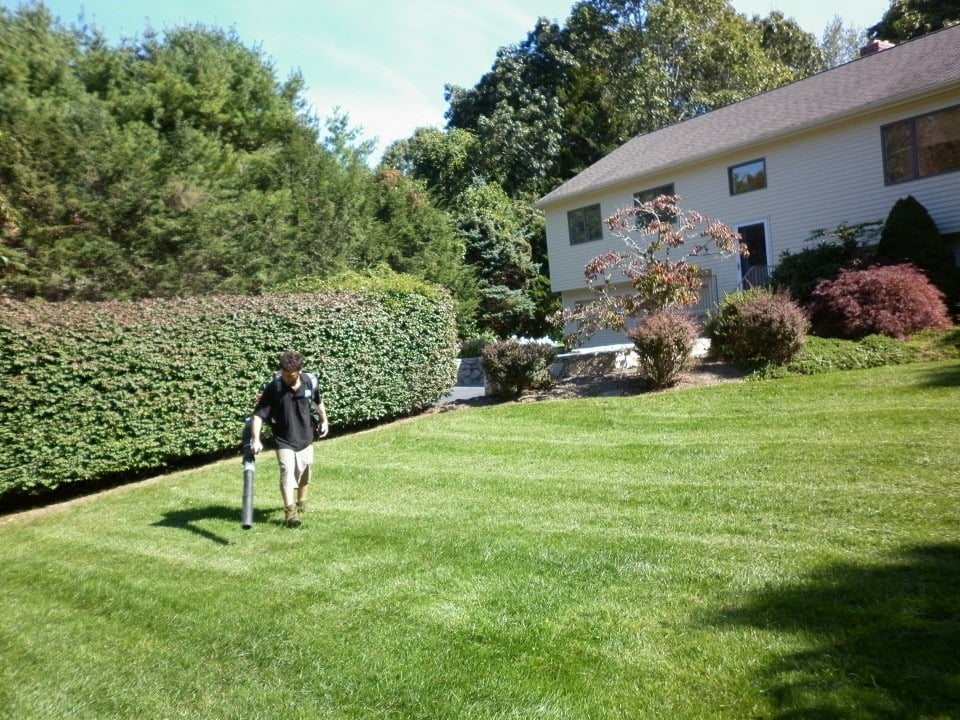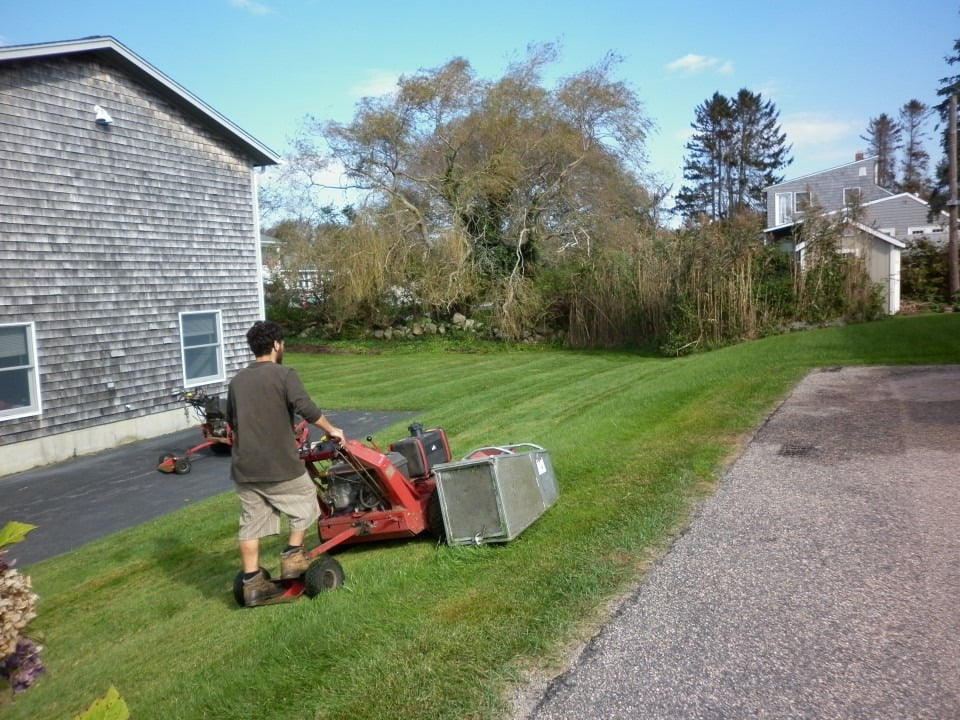 We offer regular RI Lawn Mowing so you can relax and enjoy the free time you do have. No how matter how busy you get, your grass is still going to grow.  Think of all the time you'll save by having our professional crews take care of your lawn! No more worrying about putting gas in a machine, something breaking down…we have all the equipment for the job and will do it quickly as well as efficiently! Your time is precious. Don't spend it on cutting your grass. Let the professionals of 855-RILAWNS take over while you relax knowing that your property is being maintained by the best company in Rhode Island!
Our standard lawn maintenance package includes cutting the grass, trimming the edges, and blowing grass off the driveway and paved areas. We will leave your property looking its best throughout the season. 
• Weekly services mid April through 1st week in November. Approximately 26 cuts. Cut grass, trim edges, and blow grass off paved areas. Grass clippings are mulched and recycled back into lawn from April to September. Leaves in grass areas will be bagged and removed from October 1st. 
• We sharpen our blades regularly to ensure a clean cut; dull blades make your lawn susceptible to drought and diseases
• We cut at a healthy height to discourage crabgrass, scalping, or burning of your lawn
• If you also use one of our fertilizing programs, we will keep our eyes open for and address lawn problems on each maintenance visit
• But most importantly: WE CARE! Best RI lawn mowing in the state! We have the best crews anywhere that take pride in their work.
What you can expect with 855-RILAWNS!
✔️Our employees are fully-background checked and uniformed.
✔️We have full-time office personnel to answer the phone and any questions or concerns.
✔️We have $1,000,000 liability and workers compensation insurance.
✔️We are reliable- we come as scheduled. Period.
✔️We offer text message notifications of dispatched work.
✔️We offer convenient autopay by credit/debit card.
✔️Our mowing blades are sharpened daily for a healthy, clean-cut lawn.
✔️Our organic-based fertilizing program is safe for kids & pets.
✔️We offer a 100% satisfaction guarantee.