Maintenance Satisfaction Guarantee
855-RILAWNS strives to be the best in the industry. We continue to grow because of referrals from our satisfied customers. We guarantee your complete satisfaction with our recurring services. If anything disappoints you, let us know within 24 hours, and we promise to come back promptly to correct the issue at our expense without hesitation.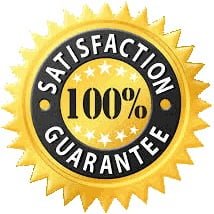 Powerseeding/Hydroseeding Warranty
Any means of lawn seeding (powerseeding/hydroseeding) regardless of workmanship, will not grow if it is not watered properly, there is extreme heat, flooding, or other acts of nature outside of our control. More than 9 times out of 10, if you carefully follow our watering instructions you will be pleased with the results.
We have found that customers with sprinkler systems have a much more successful germination. For these reasons, we recommend sod installations only. By authorizing us to seed your are recognizing you are taking on a risk. Given this, as a courtesy, we offer the warranty below on seeding/hydroseeding installations:
If the lawn does not germinate within 30 days of application (weather permitting) due to product failure or workmanship, those portions of the lawn that have not germinated will be re-seeded at the time and methods chosen by 855-RILAWNS one time at no charge under the following conditions: potential problems must be brought to our attention within 30 days of application. 855-RILAWNS is not responsible for weed competition or eradication. We are not responsible for acts of nature, vandalism, diseases or anything else beyond our control including drought, torrential rains or any other weather related conditions. This guarantee is only valid for lawns treated during the recommended seeding period from April 1st – June 15th and August 15th – October 15th. It is the responsibility of the customer to provide the proper care for their new lawn as required.