Lawn Renovation services RI
Our Lawn Renovation services RI include:
• Soil Testing & Analysis
• Overseeding
• New Top Soil Delivery & Installation
• Hydroseeding
• Conventional Seeding
• Sod Installation
With over twenty years of experience working with all different types of lawns, we're confident we can turn your lawn into the lush, green masterpiece you've always wanted with our Lawn Renovation services Rhode Island. https://rilawncare.com/aboutus/
Our renovation begins by making a free visit to your property to assess the damage. Our visit is hands on, and always involves the customer. Our trained professionals take into account, soil conditions, light conditions, drought conditions and other chronic causes of lawn damage. We also try and observe other acute problems that could have been triggered or worsened by the chronic causes. At the minor cost of a lab fee, we can also take a soil sample and provide you with the results and necessary requirements.
Depending on the type of lawn damage and the extent of it, we can recommend one or a group of treatments and amendments. Lawn treatments may vary from the simple adding of an amendment such as lime https://www.pennington.com/all-products/fertilizer/resources/does-your-lawn-need-lime or a grub control to slice seeding or aerating or to the more labor intensive lawn renovation from either seed, hydroseed or sod. We always involve the homeowner into the benefits and drawbacks of every suggestion. Additionally, we may also recommend the thinning of trees, the addition of shade trees or the the removal whole trees.
Our approach to lawn renovations is simple and balanced. It takes into account environmental factors and is the beginning of Integrated Pest Management of your lawn. The seed we use on your lawn is a self reproducing, endophyte enhanced seed. The grass that germinates from this seed contains a mutually beneficial, non disease causing fungus that makes the grass more tolerant to drought, stress and disease. The sod cultivars we use are carefully selected to match your environmental conditions and we will not hesitate to suggest ground cover or moss where appropriate.
In the worst cases where soil amendments and seeding are not enough, we will recommend a lawn renovation. New compost mix is added to the existing soil. Our compost is always locally made from raw ingredients we provide to a compost maker. After spreading and grading we will either hydroseed or sod. Hydroseed, which is cheaper than sod, is fast and effective. It takes about a 2-3 weeks for germination. Sod, which is a little more expensive, provides you with an established lawn immediately. We recommend sod when it becomes too hot or too cold to seed or for clients looking for immediate results. https://www.pennington.com/all-products/grass-seed/resources/which-is-better-grass-seed-or-sod
Our goal is always to provide you with an environmentally friendly, low impact, low maintenance, sustainable lawn. We understand in order to achieve that, it starts from the beginning. Properly identifying problems and pests lead to determining the best time of the season to tackle the problem. Not every problem has an expensive and complicated solution. Every time, we are committed to using the best products, not only for your lawn, but for your community, house and family as well.
Most importantly, we care!
About Hydroseeding
Hydroseeding is the process of spraying a mulch/seed/fertilizer mixture onto a prepared seed bed. Hydroseeding generally has better results than conventional seeding because the seed stays moist and the green "mulch" gives the seed an ideal home to germinate. Additionally, the seed tends to stay in place and not wash out like can happen with conventional seeding since the mixture has a glue-like texture. Below you can see a video of the process. The cost is more than conventional seeding but less than sod.
Please fill out the form below to request a quote.
First Name
Last Name
Contact Email
Cell Phone
NextWhat's your address?
Service Address
City
State
Postal Code
PreviousNextSelect a Landscaping Package
Please select ONE option below:
With all packages, you will receive priority service with our monthly property inspections and all necessary services to keep your property looking great year round!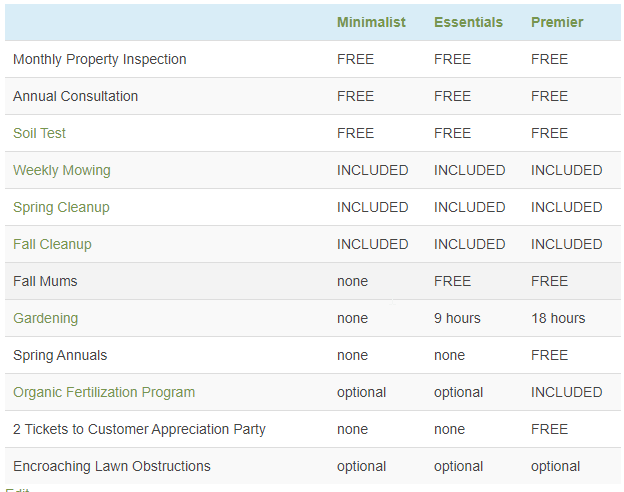 PreviousNextRecurring Services
Please select one or more options below:
PreviousNextOne Time Services
Please select one or more options below:
PreviousNextComments
Anything else you'd like us to know?
Where did you hear about us?
PreviousSubmit
Submitting Form
Wait while we submit your form.
Your request has been submitted.
Our office is open Monday-Friday 8:00am to 3:30pm at which time we will process your request.
Have a great day!
What you can expect with 855-RILAWNS!
✔️Our employees are fully-background checked and uniformed.
✔️We have full-time office personnel to answer the phone and any questions or concerns.
✔️We have $1,000,000 liability and workers compensation insurance.
✔️We are reliable- we come as scheduled. Period.
✔️We offer text message notifications of dispatched work.
✔️We offer convenient autopay by credit/debit card.
✔️Our mowing blades are sharpened daily for a healthy, clean-cut lawn.
✔️Our organic-based fertilizing program is safe for kids & pets.
✔️We offer a 100% satisfaction guarantee.