If you are looking for full cords properly seasoned firewood for sale in RI, you have come to the right place.
855-RILAWNS offers only the highest quality seasoned firewood in RI with a mix of Oak, Maple, Birch, and Cherry woods that have been seasoned for at least one and a half years to two years.
We offer only quality, seasoned, cut to a length of approximately 16″ firewood that can be delivered to the South County, Rhode Island area.
Because of the economy, there has been less construction, less lot clearing, and therefore less wood available in RI, let alone properly seasoned wood.
Therefore, supplies are limited and are delivered via a first come first service basis. If you're looking for seasoned firewood for sale in RI then contact us today!
Our firewood is of the highest quality. The wood is all hardwoods and a minimum of 1 year seasoned.
Your satisfaction is guaranteed with the quality and quantity of the firewood. Our supplier has been delivering firewood for over 25 years and we have a reputation to stand behind.
Please read before contacting us about our firewood:
1) Pricing: We do not deliver outside of Rhode Island. We do not offer discounts for multiple cords since our truck only holds one cord of wood.
2) Payment: Full payment must be made by Visa, Mastercard, or Discover following delivery. We do not accept cash at the time of delivery.
3) Delivery Time Frame: The delivery time frame may be 4-5 weeks or longer during peak demand periods. When in stock the wood can be delivered within 1 week.
4) The Wood: The wood is cut to 16-18″. It is a minimum of 1 year seasoned and a mix of hardwoods, primarily oak and maple.
5) Stacking: is available as an hourly service and must be indicated at the time of the order.
Fill out this firewood inquiry form
Once we receive your information via this form, we will send you pricing & ordering information via email.
Upon confirmation of your order, you will be emailed payment instructions. 
The delivery time frame may be 4-5 weeks or longer during peak demand periods.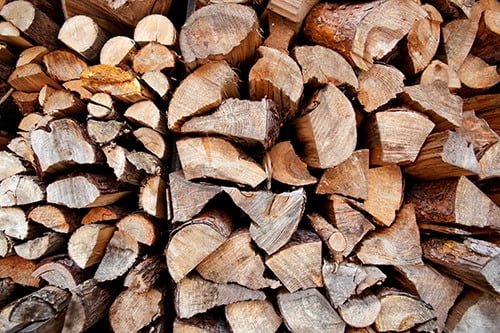 What you can expect with 855-RILAWNS!
✔️Our employees are fully-background checked and uniformed.
✔️We have full-time office personnel to answer the phone and any questions or concerns.
✔️We have $1,000,000 liability and workers compensation insurance.
✔️We are reliable- we come as scheduled. Period.
✔️We offer text message notifications of dispatched work.
✔️We offer convenient autopay by credit/debit card.
✔️Our mowing blades are sharpened daily for a healthy, clean-cut lawn.
✔️Our organic-based fertilizing program is safe for kids & pets.
✔️We offer a 100% satisfaction guarantee.