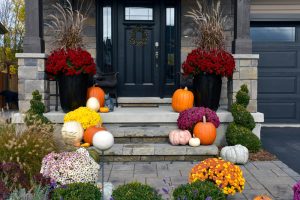 RI Fall/Christmas Decor
Welcome to 855RILAWNS, your one-stop destination for all your fall and Christmas decorating needs! As the seasons change, so does our selection of delightful decor items. For the vibrant colors and cozy ambiance of autumn, choose from our assortment of corn stalks, hay bails, mums, and pumpkins to transform your space into a warm and inviting haven. And when the holiday spirit arrives, adorn your home with our Christmas holly and wreaths, adding a touch of festive magic to your surroundings. At 855RILAWNS, we're here to help you celebrate the beauty of every season with our carefully curated selection of decor. Let's make your fall and Christmas celebrations truly memorable!
What you can expect with 855-RILAWNS!
✔️Our employees are fully-background checked and uniformed.
✔️We have full-time office personnel to answer the phone and any questions or concerns.
✔️We have $1,000,000 liability and workers compensation insurance.
✔️We are reliable- we come as scheduled. Period.
✔️We offer text message notifications of dispatched work.
✔️We offer convenient autopay by credit/debit card.
✔️Our mowing blades are sharpened daily for a healthy, clean-cut lawn.
✔️Our organic-based fertilizing program is safe for kids & pets.
✔️We offer a 100% satisfaction guarantee.