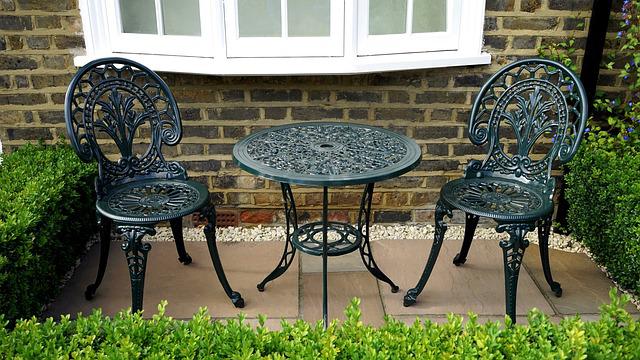 Now that the weather is nice, one of the things that you want to do is to use your patio a lot more. Want to improve your patio? Below are 5 patio improvement tips that  you can use to make it the place to be this summer.
Patio Improvement Tips 1 – Use Pavers
Rather than having a big slab of concrete, it's a good idea to use pavers instead. These are carved stones that function similar to a slab of concrete but will give your patio a look that is more modern. They're also a lot easier to replace and come in many colors and materials.
Patio Improvement Tips 2 – Add a Fire Pit
You are going to love how things heat up with a fire pit. You can use it for the atmosphere look and feel, or you can even cook on it. There are so many options for it.
Patio Improvement Tips 3 – Add a Water Feature
If you're not fond of the fire pit idea, you also can put in a water feature to make a relaxing look and feel for your patio.
Patio Improvement Tips 4 – Brighten It UP
Outdoor lighting not only will make it a lot more enjoyable at night but also extend the amount of time that you can use your patio at the night. You can sit out there and read, talk or just enjoy the patio in the evening.
Patio Improvement Tips 5 – Get Good Quality Furniture
One of the best things that you can do to help you with increasing the quality of your patio is to get some good quality furniture. When your furniture is comfortable, you are going to want to spend a lot more time outside on the patio. Rather than using furniture that's ready to assemble, look for weather-resistant furniture.
Do you want to have a new patio put in or maybe you don't have one and would like one? If you are interested in having a patio put in, contact us. We'll be glad to give you a quote and show you what we can do for you.