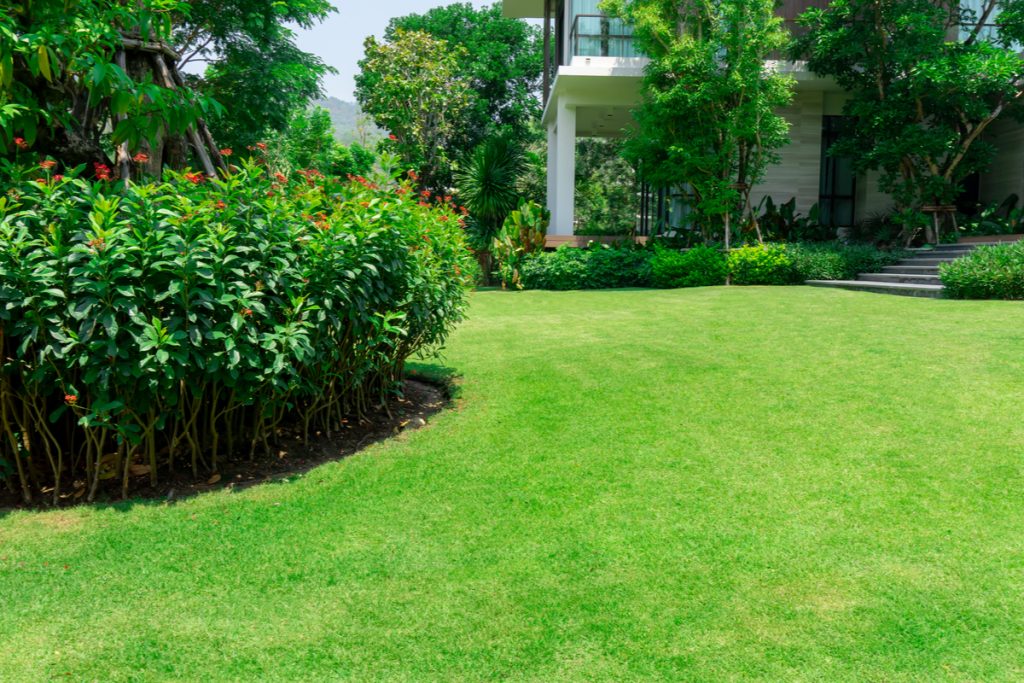 What is outdoor home improvement and landscaping?
Some people would say it's dealing with vegetation – grass, shrubs, trees. That's one way to look at it, but another way to understand taking care of a property's exterior is that you look at in terms of square footage, and every individual space that you want to use for some particular purpose or dress up in some particular way.
In working closely with Rhode Island property owners, we deal with a lot of large outdoor areas that have a good amount of diversity.
Your front yard is often very different than your back yard in terms of aesthetic and maintenance. Then there are those extra spaces – linear or curved edges of beds and the places where landscaping meets the building exterior. These spaces also need their in particular care – and creating specialized solutions has a lot of value for helping you to enjoy your property out of doors. That's not often something that "comes standard" in landscaping – it takes some extra contemplation and top-level planning.
Seasonal Landscaping in Rhode Island
When we help you with an outdoor landscaping plan, we put together all of the details using our particular expertise with horticulture and biology as well as project management.
Many of our people have college degrees, and we use all local talent. That gives us a different dimension in terms of helping you to maintain your property in this local Rhode Island community.
A Lifetime of Helping
Elsewhere on our site, you can read about the organic transition this company experienced as the founder learned about landscaping at a young age and continued to dedicate himself to helping people improve green spaces.
Although our team is bigger now, we're still a small local company with a very dedicated philosophy. So if you want an active partner in helping to maintain your property, call us, and we'll help you build a design that will last season after season.
In landscaping, which is fairly specialized, there is no reason to settle for second best. At least, that's how we see it. Building in the best installations means taking the time to think about certain issues like native versus invasive species, growth over time, and keeping key types of vegetation away from home systems like water and sewer lines.
That's a little bit about the process of maintaining properties and how we work with local clients to design installations that work better for your property. Get in touch!