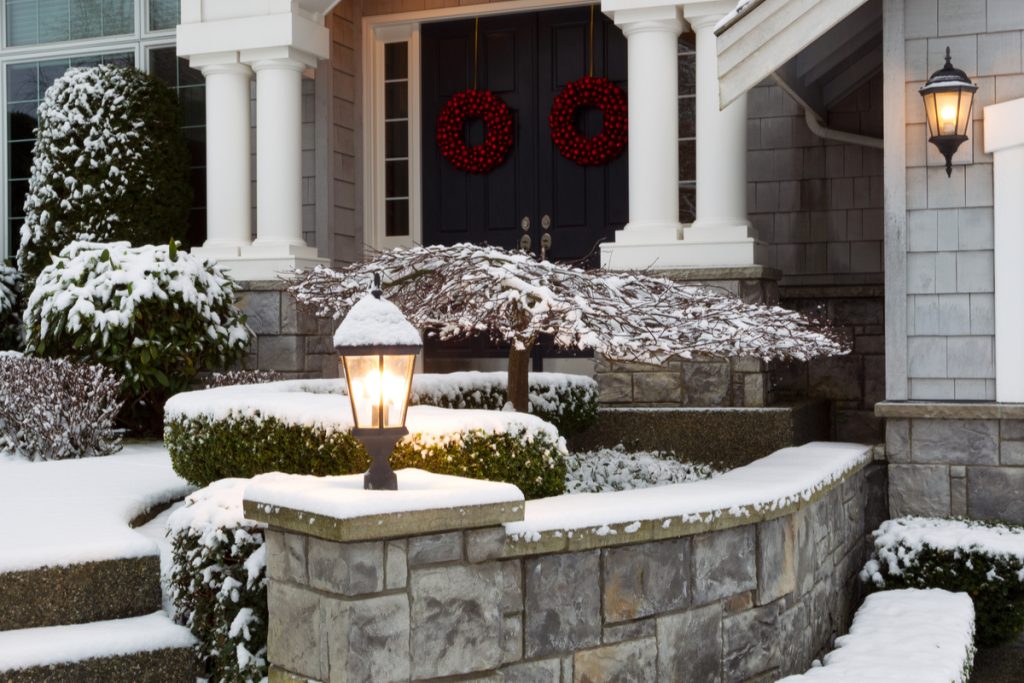 The fall and winter seasons can be really hard on your landscape, which is why you should consider letting a professional handle the task. Winterizing your landscaping will help protect it against harsh winter weather and ensure it's ready to look its best at the start of next year. A professional landscaping company, 855-RILAWNS, can help you assess your landscape's needs, recommend appropriate actions for the situation, custom design a plan, and provide quality artistry to carry out any needed tasks.
Begin with Sprinklers
During the fall, you should have your sprinkler system drained in preparation for the winter season. If not, then when the temperature drops below freezing, your sprinkler lines can freeze and crack, causing costly damage to your property. A complete winterization will remove all water from your sprinkler system.
Remove Fallen Leaves
Fallen leaves tend to collect around your landscaping, and as the weather gets colder, the leaves tend to die and decompose, poisoning the soil and reducing the amount of water and nutrients the soil can absorb.
A weekly mowing schedule can ensure that you have a healthy lawn, but it's also important to perform other chores in the off-season, including leaf removal. Your yard can benefit significantly if you compost your dead leaves or create mulch out of them, but it is essential to remember that leaving too many leaves in place can hurt your lawn in the spring when warm weather returns. Our teams at 855-RILAWNS can make quick work of the job. Prefer to rake the yard yourself? We offer a 'you rake em, we take em' service that will remove leaves curbside.
Prune Shrubs and Trees
Pruning is a great way to maintain your trees and shrubs. Pruning ensures maximum health and balance, especially with the potential damage from winter storms. Professional landscaper 855-RILAWNS has the proper tools, training, and know-how to ensure excellent results. It minimizes the risk of damage caused by falling branches and also ensures that they stay lush during the winter months.
Fertilize Judiciously
While the overall temperature during the winter months will go down significantly, it may also be accompanied by an increase in precipitation. The low temperature conditions coupled with precipitation can cause your lawn and plants to become susceptible to disease and other contaminants. This is why you should fertilize your lawn and beds in the winter.
While spring and summer are the best times for healthy grass growth, fall is the time to focus on maintaining your turf for its overall health during the winter months. Your lawn should be tested for pH levels and any critical nutrients your soil lacks for optimal lawn health. This will help determine when and how much fertilizer to add to your lawn.