Fall is here and so is sweater weather! Time to sit by the fire in our most comfy clothes and relax after a very hot and dry summer. Are you excited for the season or are you just dreading winter and getting your yard prepared? Don't stress! Let us take care of it for you. Whether you need your gutters cleaned, your sprinkler system winterized or a fall cleanup, 855-RILAWNS does it all. Want to rake those leaves but you have nowhere to put them? We offer a 'you rake 'em, we take 'em' service that might be for you. If you put your leaves within ten feet of the curb, we will vacuum and haul them away for you. The leaves are then brought to Earthcare Organic Farm in Charlestown where they are composted and resold as organic material. So much better for our environment than putting in bags for the garbage!
The days are certainly getting shorter! Mowing services continue through the second week of this month and then we're beginning fall cleanups. If you had a fall cleanup with us last year you are on our list for this year! If you'd like to add gutter cleaning or even a garden clean out, give us a call. We've been very fortunate this year to hire some very skilled gardeners that can trim back any of your plants that require pruning for maximum health and blooms next spring.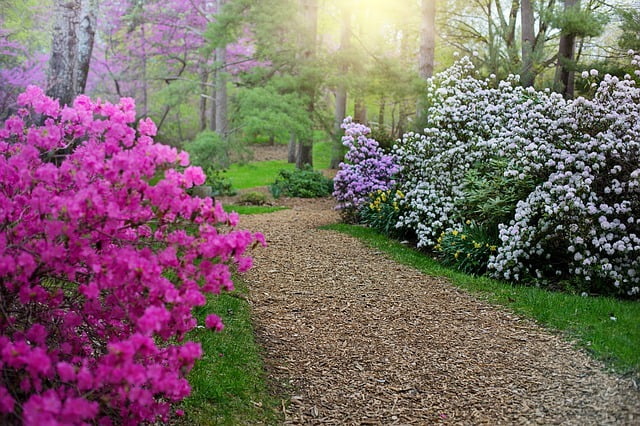 Our hardscaping teams were busy this year with deck and driveway remodels. Whether you need some boards replaced on your deck or would like a stone edge on your drive, we have the crews that can handle your needs. Now is the time to get it done!
Don't forget to winterize your lawn equipment! How many times have you put your mower away without draining the gas only to find it won't start the following spring? Popular Mechanics has a great article on the steps for preparing your mower for winter storage. Want someone to do it for you? We have a mechanic who will pick up, service your equipment, and return it back to you. Don't want to be bothered mowing next year? Now is the perfect time to get an estimate for service in 2021.
Let us take the stress out of fall so you can sit back and relax!