Lawns of the New England states are affected by the regional characteristics that are specific to the climate and geography of the area. These characteristics influence all aspects of lawn care from fertilization needs to disease and pest control. Keeping New England turfs healthy requires not only an understanding of the region's natural environmental specificities but also consideration of the health needs of the various types of turf grasses that are commonly found among the area's landscapes.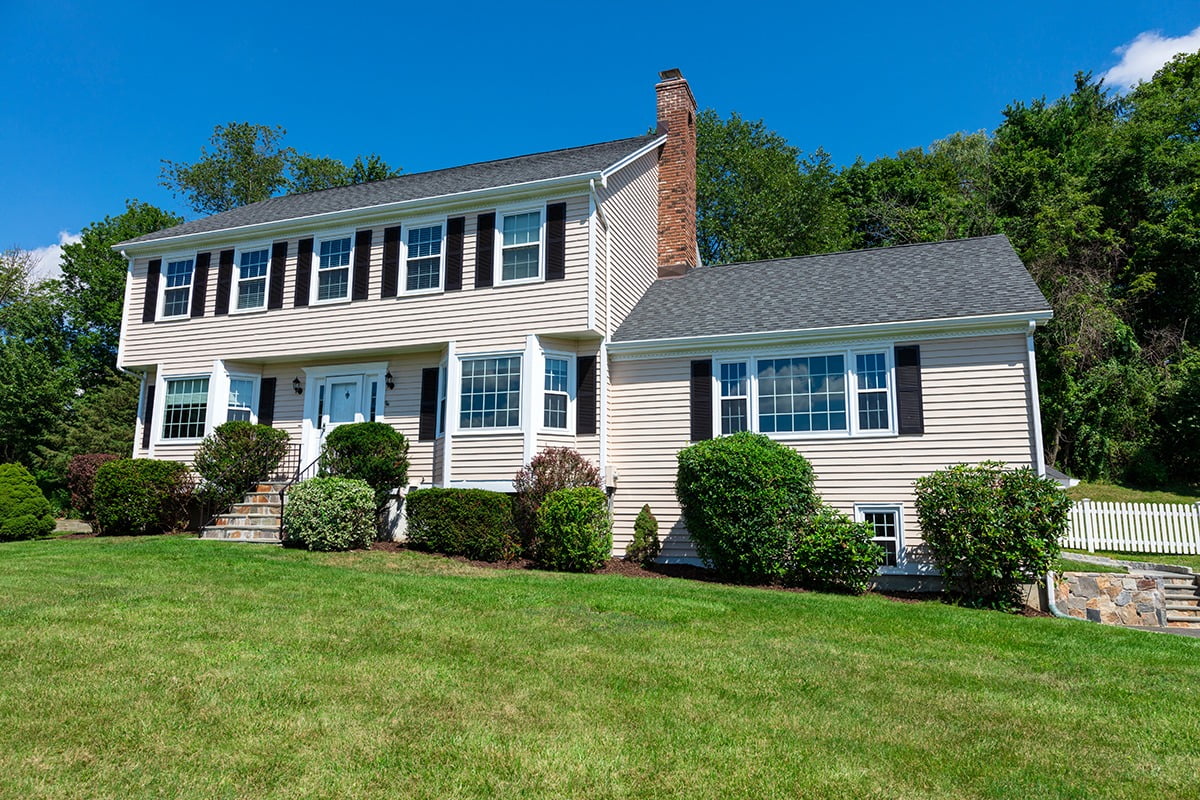 Species Of Lawn Turfs
As true with any region of the country, certain grass species grow better in New England than others do, making turf selection critical to a healthy and successful landscape. Typically, grasses can be divided into cool season and warm season categories. In New England, cool-season grasses should be considered in accordance with the climate that is indicative of the region. Grasses such as Kentucky Bluegrass, for instance, thrive in the cool temperatures and provide a range of mixtures suitable for sunny or shady lawns.
Fertilization Considerations
Any turf grass requires regular fertilization in order to thrive. A healthy, dense lawn is less susceptible to problems such as fungal diseases and weed invasions. In New England, grass should be fertilized once in the spring and then again in the fall, preferably in the months of May and September. The weather patterns of the region indicate that fertilizing lawns earlier than April and later than October will decrease their ability to utilize the nutrients effectively, creating growth problems and diseased turfs.
Hydration
Even the hardiest of turfs require proper hydration in order to be healthy and grow as intended. New England turf needs only an inch of water per week, which is critical to keeping them hydrated at their optimum levels. Setting sprinklers to run in accordance with this measurement will keep the roots from dying due to overwatering or extreme drought. If watered incorrectly, fungus and other diseases can take hold and become difficult to remedy, costing the health of the landscape and loss of turf.
Professional Care
Due to the specific needs of turfgrasses, healthy lawns can be both time consuming and expensive to maintain on your own. Warding off pests, disease, and environmental threats can spin into an overwhelming cycle of upkeep and replacement of landscape. At RI Lawns, we are experienced in caring for and managing New England lawns and landscapes. We take pride in providing the highest quality of lawn care through services designed to meet your needs. Call RI Lawns today and let us take care of your lawn care needs.