Back with another blog post! Hoping you and yours are doing well during these very strange days. We're going to take this time to fill you in on our summer and what the fabulous crews at 855-RILAWNS have been up to for the last couple months.
The mow crews continue to crush it each and every day, despite the many heat waves we have had here in Southern New England. We know we are lucky to have such dependable men working for us and would like to give a shout out to them all!
The gardening crews have been plugging away each and every day, weeding, planting and trimming at so many of your beautiful properties. The gardening promo that we ran was such a hit we extended it into August and so many new gardening customers were amazed by what the crews could do in just a few hours!
Did you know we do deck repairs? Along with power-washing, 855-RILAWNS can repair or replace existing decking and paint it to look new. Would you like to plant some bushes or perennials around your deck? We have gardeners with great ideas to make your property look the best it can be (you'd be surprised what a little mulch and a few plants can do!)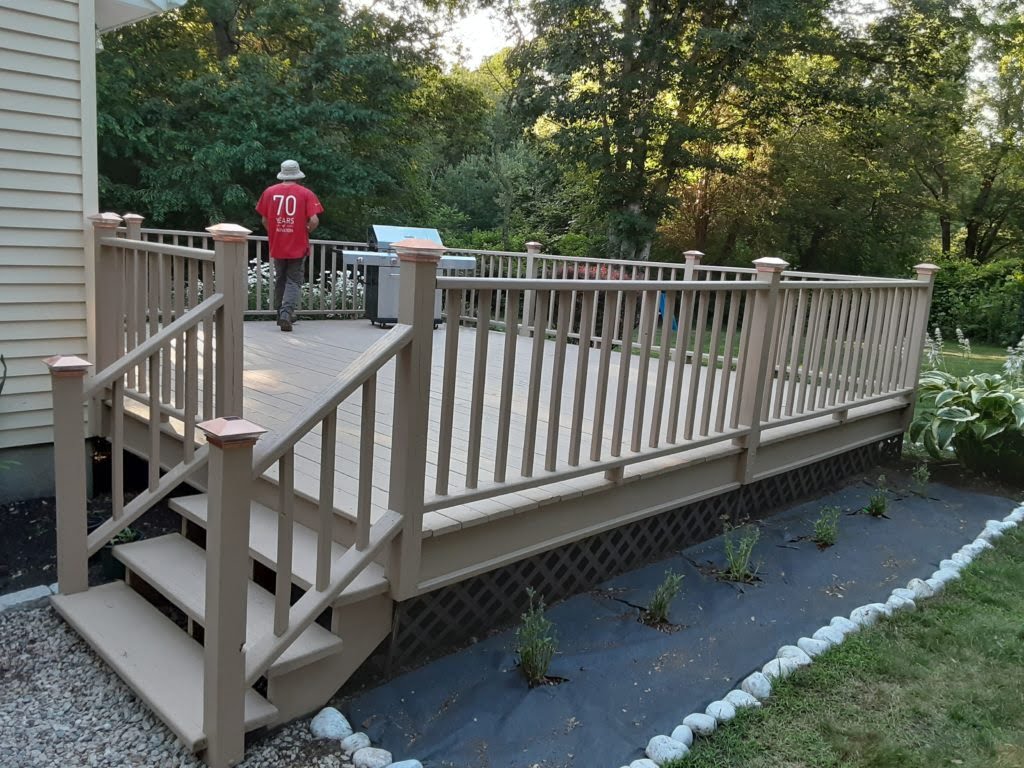 The cooler nights mean it's time to seed and aerate your lawn. We often forget about doing anything to the grass until spring but this really is the absolute best time to seed. If you want to have the healthiest lawn, 855-RILAWNS is the company to call. All the details of our fertilizing program may be found here.
How are your veggie gardens holding up? It certainly has been a tough year with the heat and a water ban in much of the area. When it's time to clean up the garden, we have some previous blog posts that might help you. Would you rather have someone come in and clear it out for you? Our gardeners can make fast work of it. If you're looking for ideas for new raised beds for next year, reach out! We would be happy to set them up for you.
Fall is only a few weeks away. Enjoy the last days of summer!