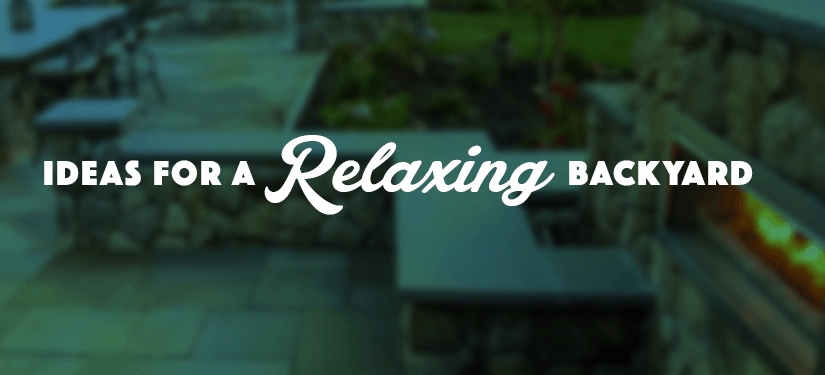 What's better than relaxing indoors on a beautiful sunny day? Relaxing outdoors on a beautiful sunny day while being surrounded by nature. There are many ways to make your yard a more relaxing place to spend time. This can range from adding plants and simple outdoor furniture, to building complete outdoor rooms for you, your family, and your guests to enjoy. Here are some ideas that we thought might help in your endeavor to create the ultimate relaxing space in your backyard.

An important thing to remember when adding to your yard is to not overwhelm yourself. You can start simple by adding some shrubs, flowers, ferns, or climbing vines to your landscape. Add flowers that attract butterflies or hummingbirds for a more tranquil feeling. Plant in large groups and avoid clutter, while framing these beautiful picturesque scenes with taller plants surrounding them. While deciding on what specific plants to add, try to pick a simple color palette that includes a lot of cool blues, purples, and whites for maximum relaxation. You can also add some paths between areas of your garden using store bought or homemade pavers.

Plants aren't just good for the looks. You can add wonderfully scented herbs to your yard that will look great, smell even better, and won't attract too many of those pesky flying insects. Try some creeping thyme in between your garden pavers for some added texture, or maybe some chocolate mint or lavender to calm the nerves and give everything a fresh, lively feeling.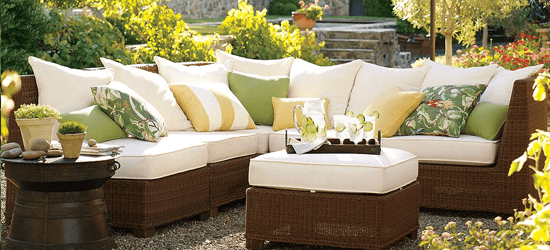 You can certainly always take things further. Once you have plants installed, you may want to think about adding some furniture or other amenities. This can include something as simple as a hammock or turn it up a notch with a some hanging chairs under a pergola, or maybe even a fountain or koi pond (After all, what is more soothing than the sound of a gently flowing stream in the distance?). Try to match the colors in your furniture or cushions to the plant life that you have around your yard to keep everything looking cohesive.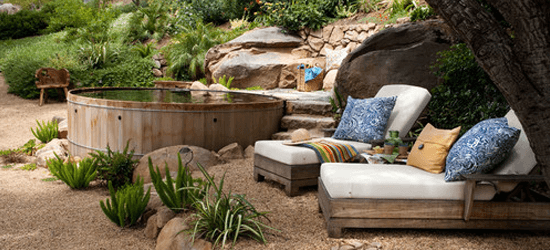 Another idea for making your yard a more relaxing place is adding full outdoor rooms. This could be a fully furnished kitchen, living room, or dining area. A fireplace with comfortable seating around it can be perfect on cool summer nights. Looking to relax without so much tranquility? Add an outdoor TV with lounge seating to have friends over for the game or a movie night with the family.
When it comes to creating a more relaxing place in your backyard, the main thing is to remember to not stress yourself out. Enjoy the process and always remember that you'll be grateful for all of that hard work once you're finally able to kick back and relax with your friends and family on a beautiful summer day.