Wonder what we've being working on over at Broad Rock Road?
The plan: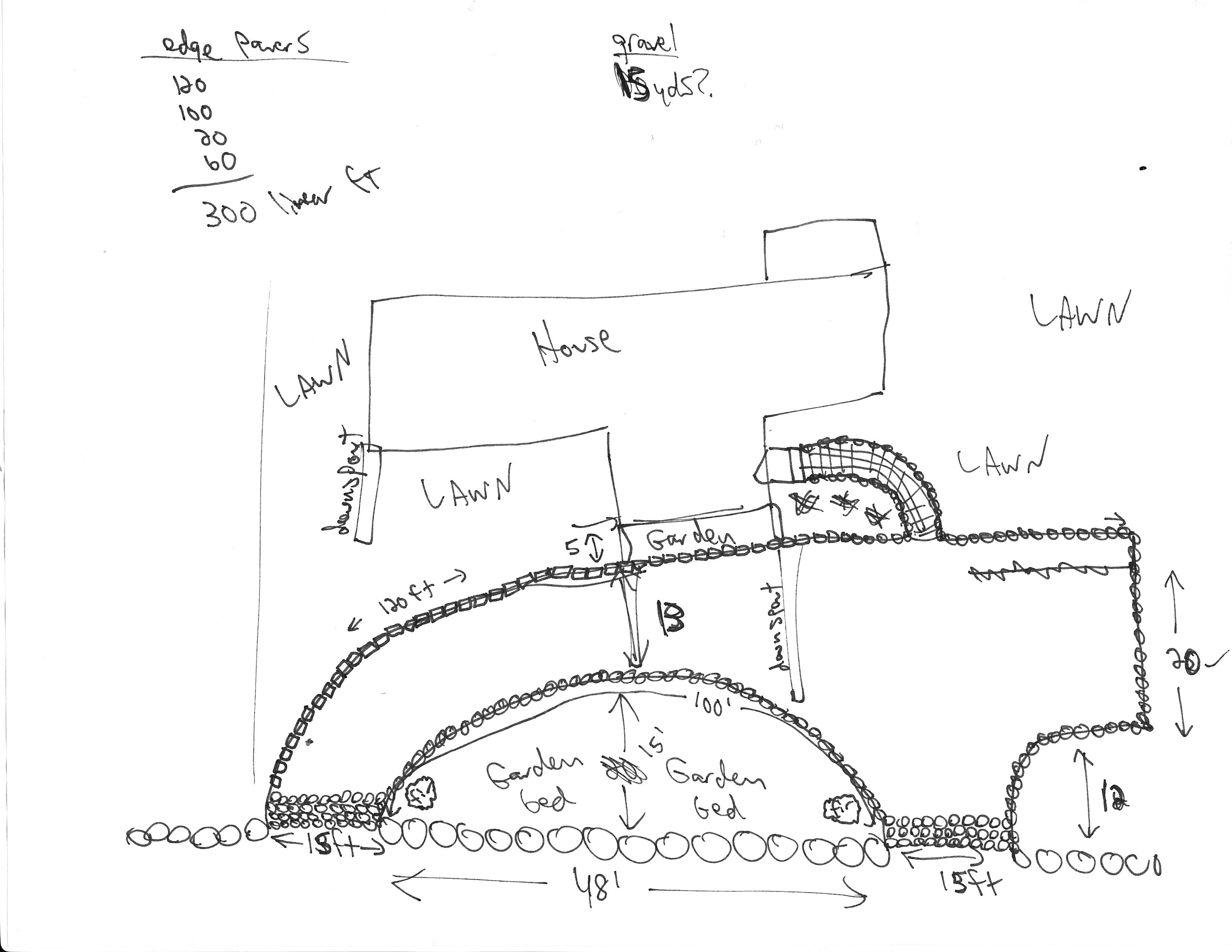 We have been working on another sea shell driveway in South Kingstown. Off of a busy road, a circular driveway would allow easier & safer entry and exit to the house. There was only one break in the stone wall, so a tractor was brought in to move the rocks to create two entries.
Once this was done, the entire front lawn was regraded for better drainage.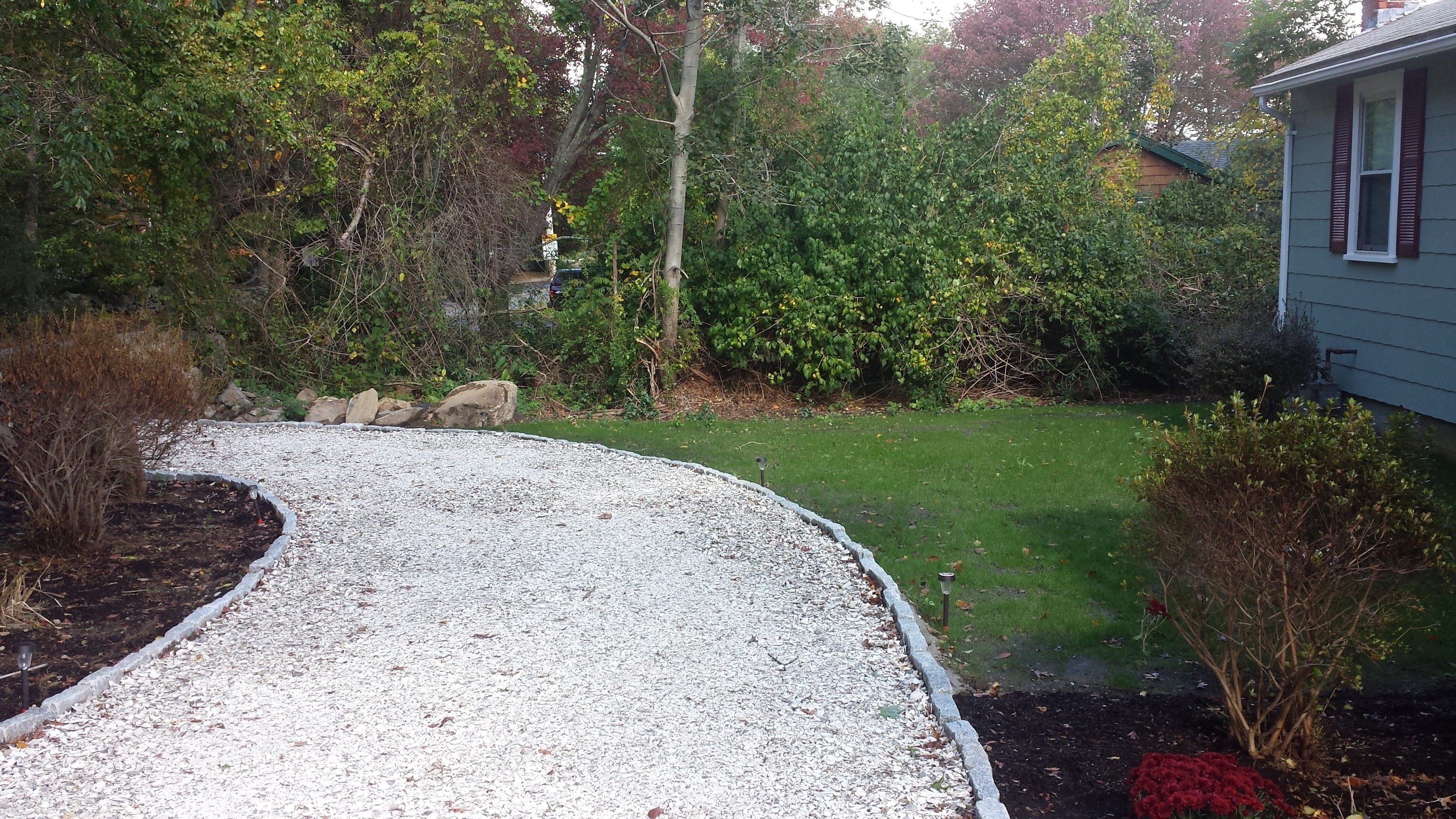 The downspouts were run underground so the water would not run over the new driveway.
The existing asphalt driveway was removed.
After this, processed gravel was delivered and spread as a base for the driveway so the top layer of shell would not sink into the ground.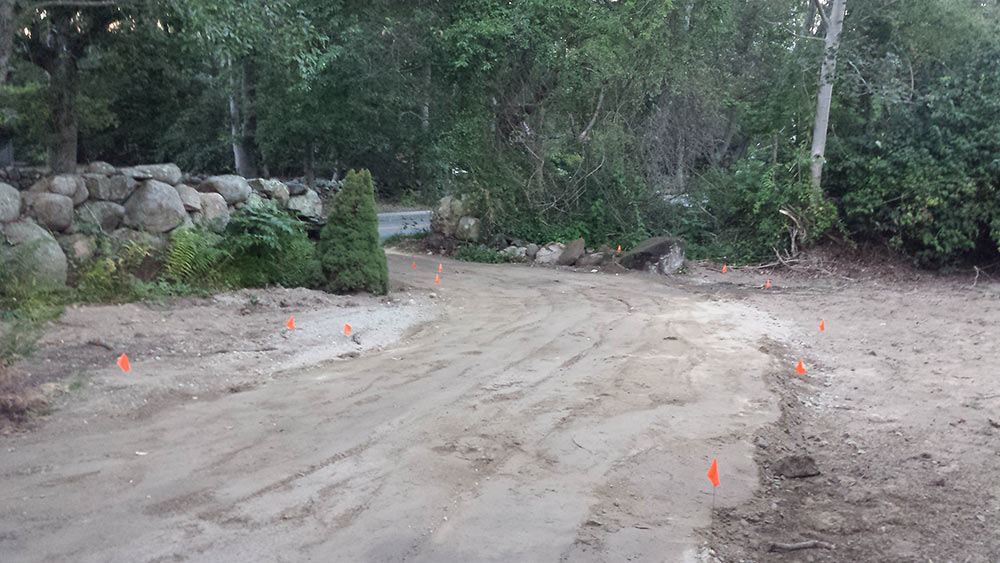 This base layer was wet down and compacted every two inches.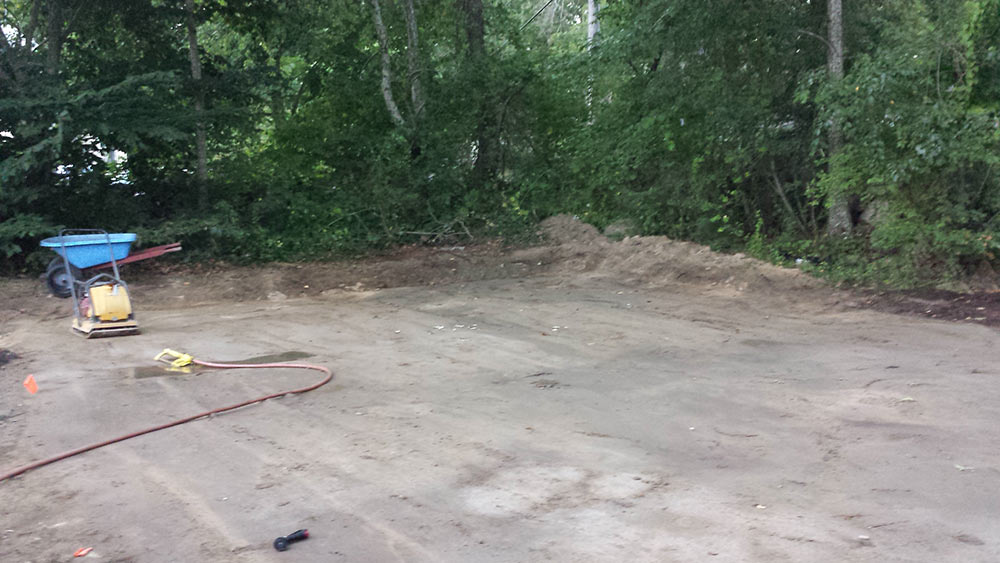 Crushed shell was delivered from Highland Farm in Wakefield and spread along the driveway.
Once the shell was spread and compacted, the front walkway was created with crushed shell as well, with cobble stone edge (to be continued along the rest of the driveway at a later date), and bluestone steppers.
The job is still in progress, but the next steps are to bring in some top soil to seed the excavated areas, and shrubs will be planted inside the center of the driveway. The cobble stone edging will continue around the perimeter of the driveway.