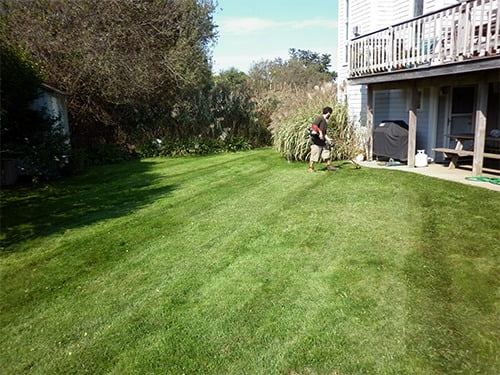 If your lawn could use a little TLC, September is the best time to re-seed with cool season grasses.
The warmer temperatures in early September help for the grass seed to germinate very quickly. Then, the drop in temperatures in late September, as well as increased rainfall, help for the growth of cool season grasses such as Kentucky Bluegrass, Tall Fescue, Fine Fescue and Perennial Ryegrass.
Not sure what to plant in your lawn? No problem – Our helpful team is here to help! View some of our recent lawn projects and request a quote today.