Hi there! Meet the hardworking people of 855-RILAWNS. If you would like to contact any of our team members, simply click the "Ring Me" button and you will be connected directly to their extension.
---
Zachary Goding- Manager
My name is Zachary and my passion for landscaping arose as a young boy. I landscaped around my mother's horse farm, caring for the plants, learning how to properly prune them, how to be a planter, properly mow lawns, trim edges etc. After I graduated from high school my first job was working for a high end landscaping company. At this company, I was able to sharpen my skills in landscaping and hardscaping.
As time passed on, I acquired a second set of skills in finance and sales. After spending three years in that industry, I felt like I was missing something. So I decided to go back to what I knew I loved; landscaping. In time, I found RI Lawns. Since working for RI Lawns I have found myself to be more passionate about landscaping than ever before.
My story began with RI Lawns as a Laborer. In a short time, I was promoted to a Foreman position where I had my own truck and managed my own crew. Not too long after that, I was promoted to Lead Foreman. In this position I took a part in managing each and every crew. Eventually, a new opportunity arose within the company and I jumped at the chance. Now, I am proud to manage the entire company. 
---
Loretta Carlone – Office Manager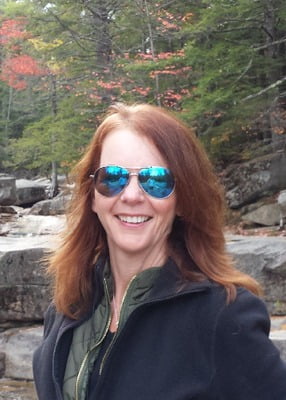 My name is Loretta Carlone and I am the office manager at 855-RILAWNS. In my position, I provide support for the manager as well as the owner. I perform all administrative duties for the office as well as updating our social media. I have over thirty years in the customer service field and enjoy working with our customers to help them learn how to achieve the property of their dreams.
I grew up in Alabama and moved to Rhode Island as a teen. Proud to call South County home, I've raised my two girls here and love working for a company that is committed to sustainable lawn care and customer service.
---
Justin Woodford – Founder
My name is Justin Woodford, and I am the founder of the company. I graduated from South Kingstown High School in 2003 and then moved on to attend URI where I obtained a Bachelors degree in Electrical Engineering with a minor in Business in 2008. In 2005, I ran a franchise through College Pro Painters and from 2006 – 2010, worked closely with my brother Dan developing Two Brothers Quality Painting. Today I run a consulting company Ready Business Systems which utilizes Service Autopilot Automations and builds systems for other landscaping companies throughout the nation.
I still vividly recall summers landscaping with my good friends, and it is important to me that that culture continues so others can have the experience I had. I loved my job, and I want them to love theirs. For this reason, I have tried to continue this culture of friends working with friends.
My job is to keep the company running as smoothly as possible by having solutions before problems arise. I find the best organizational systems and structures to put in place to keep everyone marching to the same beat. I handle most of the marketing, IT, and financial management of the company.
My goal has been to keep the company growing so we are able to continue to provide growth opportunities to our employees. My secondary goal is to revolutionize the landscaping industry by providing green alternatives to existing practices at comparable pricing. Since 2015 we have completely seized the use of pesticides, and our goal for the near future is to start utilizing electric equipment as soon as the technology becomes logistically practical.
It has been a great experience to watch the company grow from the little kid knocking on the door to the living, breathing, professional organization it has become.