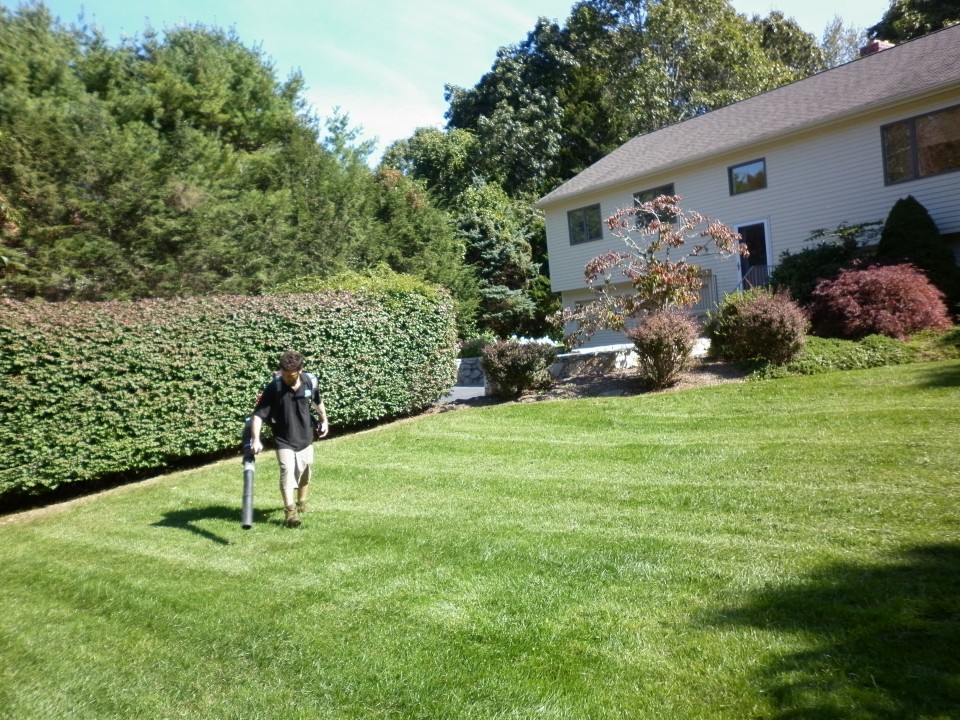 No how matter how busy you get, your grass is still going to grow. We offer regular professional lawn maintenance so you can relax and enjoy the free time you do have.
Our standard lawn maintenance package includes cutting the grass (bagging additional), trimming the edges, and blowing grass off the driveway and paved areas.
• Weekly services mid April through 1st week in November. Approximately 30 cuts. Cut grass, trim edges, and blow grass off paved areas. Grass clippings are mulched and recycled back into lawn from April to September. Leaves in grass areas will be bagged and removed from October 1st. Grass is cut at 4″ from March to October and at 3″ from October until the last cut.
Why Choose Us?
• We sharpen our blades reguarly to ensure a clean cut; dull blades make your lawn susceptible to drought and diseases
• We cut at a healthy height to discourage crabgrass, scalping, or burning of your lawn
• If you also use one of our fertilizing programs, we will keep our eyes open for and address lawn problems on each maintenance visit
• But most importantly: WE CARE!